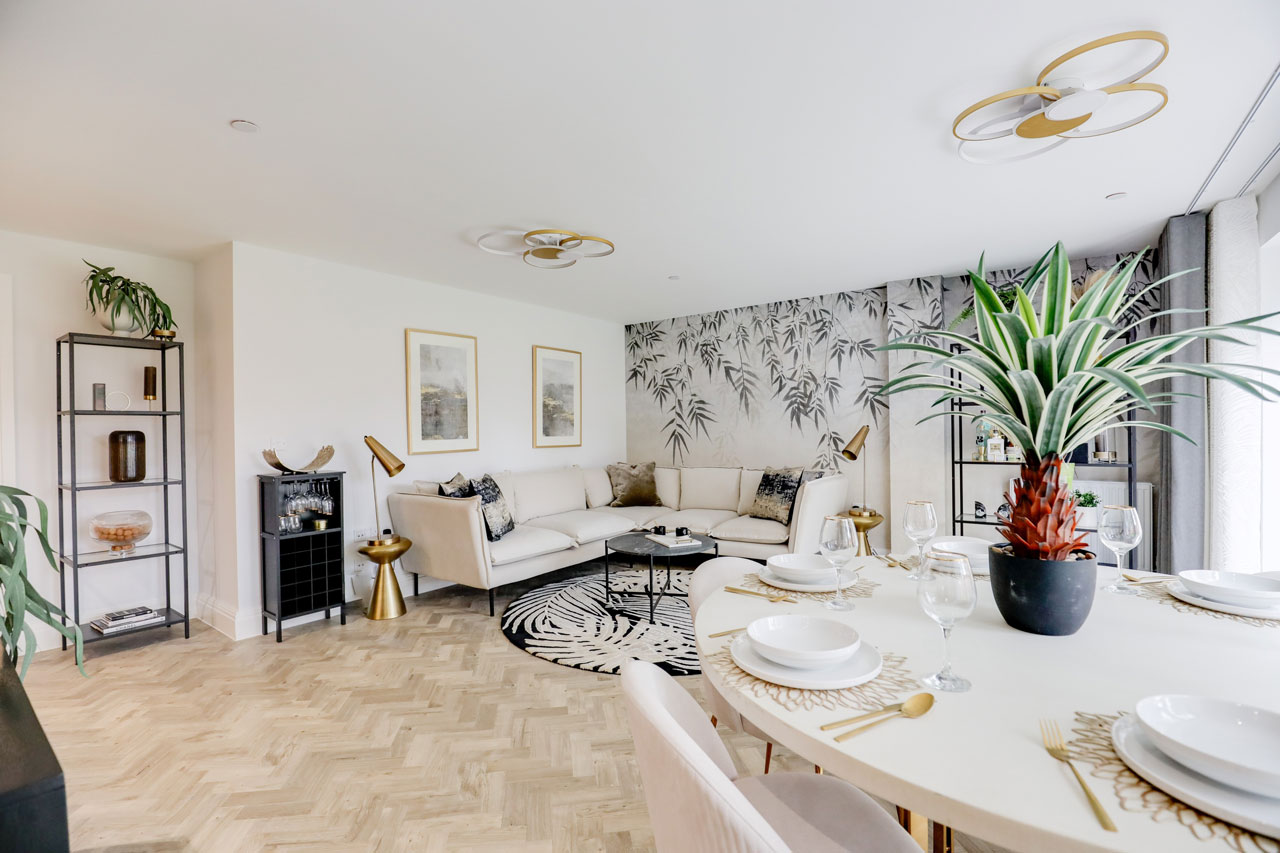 MORTGAGE myths will be busted at a special event for homebuyers in Morriston to link with the latest Bank of England base rate review.
The Edenstone Group is inviting buyers to Parc Ceirw Garden Village on Sunday, November 12, to meet the experts. Its sales team will be joined by independent financial advisers from Asset Mortgage Solutions, who'll be able to guide people through the mortgage options and what the latest interest rate review means to buyers.
The event will also be an opportunity to be among the first to see inside the new four-bedroom detached Monmouth style show home.
Sales director Adele McCoy explained: "People considering buying a home will be wondering what the Bank of England interest rate review (due to be announced on November 2) will mean to them. To make that simple to understand in real terms, we're hosting a special event at Parc Ceirw Garden Village. Independent financial advisers will be here to help buyers assess their finances and work out how much they can afford to borrow, what price homes are within their budget and the right mortgage product for their individual circumstances."
Parc Ceirw Garden Village will eventually comprise 300 new homes, including designs from the Edenstone Group's two housing brands Edenstone Homes and Bluebell Homes.
Between the two brands there's a good choice of two, three and four-bedroom properties available.
"During the event visitors will be able to view the show homes and appreciate the quality and finish of our homes. The sales team will also be on hand to help guide them through the site and floor plans to enable them to make an informed decision about which property best suits their needs," Adele added.
Homes at Parc Ceirw Garden Village achieve an EPC (Energy Performance Certificate) rating of B, with the potential to reduce energy consumption and running costs. This also makes them eligible to be purchased using a "green" mortgage, which may offer a preferential rate or cashback reward.
All new build homes priced under £300,000 are eligible to be purchased using Help to Buy – Wales.
The scheme provides an equity loan, interest free for five-years, for up to 20%. This means the buyer should only need a 5% deposit and 75% mortgage.
Along with new homes, Parc Ceirw Garden Village will also feature a host of facilities to enable residents to enjoy a healthier way of living including an equipped, circular outdoor fitness trail and a gym within a community hub.
Free independent financial advice will be available at Parc Ceirw Garden Village from 10.30am to 4.30pm on Sunday, November 12.
To find out more see https://www.bluebellhomes.co.uk/parc-ceirw-1 or https://edenstonehomes.com/parc-ceirw.