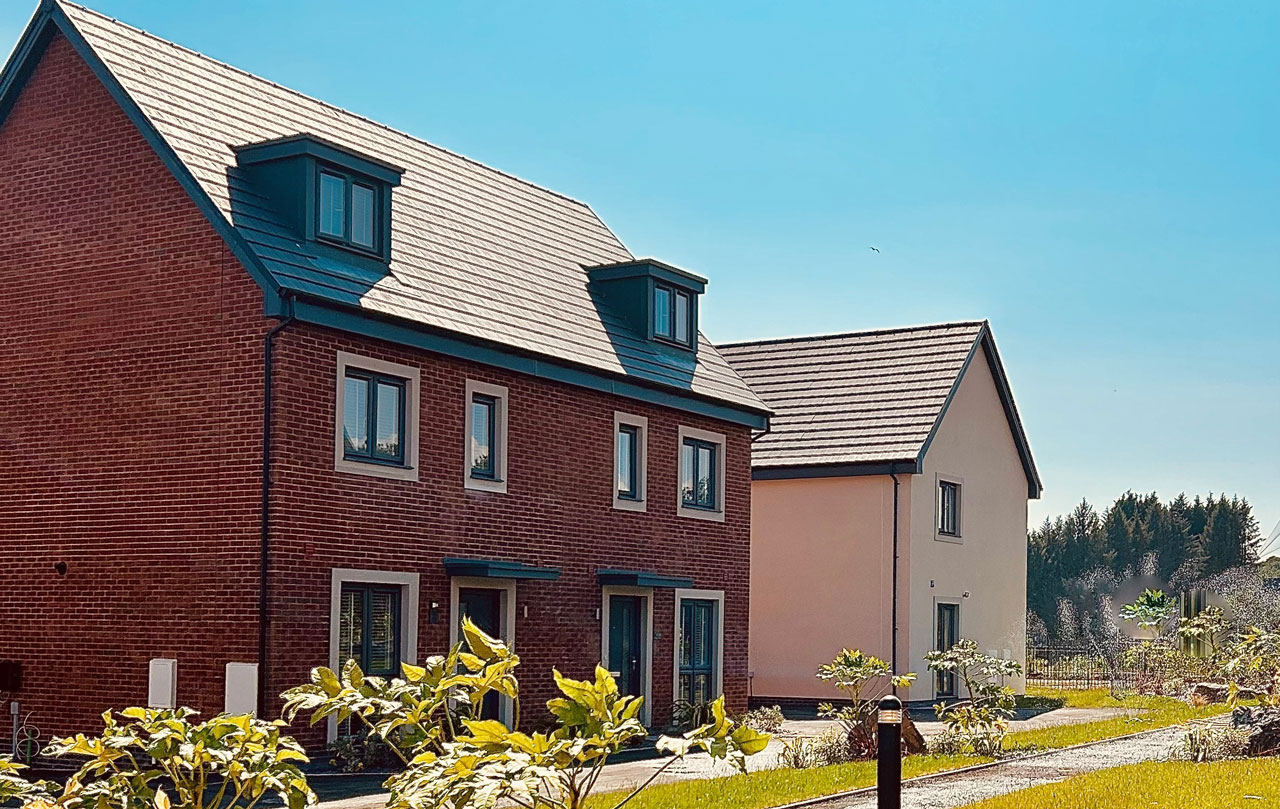 CHRISTMAS has come early for those looking for a new home near Swansea with Edenstone gifting buyers a package of incentives to help them move before Santa's arrival.
A select number of properties at the Edenstone Group's popular Parc Ceirw Garden Village are almost complete, with the opportunity to celebrate the festive season in the style and comfort of a new build home in Morriston.
To wrap up a move this side of Christmas, buyers could only need a 5% deposit. The homebuilder is offering the gift of Land Transaction Tax paid – potentially worth almost £19,000 – plus, the company will cover legal fees, include flooring throughout the property and turf to the garden. If that wasn't enough, Edenstone will also provide £3,000 for buyers to spend as they choose.
Sales director Adele McCoy said: "There's no time like the present to buy a new home. We're seeing some lenders reducing their interest rates on mortgages and the choice of mortgage products available is increasing. With the chance to wrap up a move this side of Christmas those who act now could enjoy a warmer winter in an energy efficient home. We're playing Santa with our seasonal incentive, which could save buyers thousands of pounds."
The homes in Morriston ready in time for Santa to visit include three-bedroom, three-storey Tetford style properties, the three-bedroom semi-detached Chepstow; Andover and Tadlow style four-bedroom detached townhouses and four-bedroom detached Monmouth style homes.
"Four out of five house styles that will be ready in time for the festivities feature a lounge at the front, with the window the ideal position for a Christmas tree," Adele added.
"Our homes are perfect for hosting seasonal celebrations. The Tetford and Andover have combined kitchen and dining rooms, while the Chepstow and Monmouth each boast convivial kitchen, dining and family rooms."
Parc Ceirw Garden Village will eventually comprise 300 new homes, including designs from the Edenstone Group's two housing brands Edenstone Homes and Bluebell Homes.
Between the two brands there's a good choice of two, three and four-bedroom properties available.
Homes priced under £300,000 are eligible to be purchased using Help to Buy – Wales.
The scheme provides an equity loan, interest for free for five-years, for up to 20%. This means the buyer should only need a 5% deposit and 75% mortgage.
All homes at Parc Ceirw Garden Village achieve an EPC (Energy Performance Certificate) rating of B with the potential to reduce energy consumption and running costs.
Along with new homes, the new neighbourhood will also feature a host of facilities to enable residents to enjoy a healthier way of living including an equipped, circular outdoor fitness trail and a gym within a community hub.
The sales office and show homes at Parc Ceirw Garden Village are open daily from 10.30am to 5pm.
To find out more see https://www.bluebellhomes.co.uk/parc-ceirw-1 or https://edenstonehomes.com/parc-ceirw.