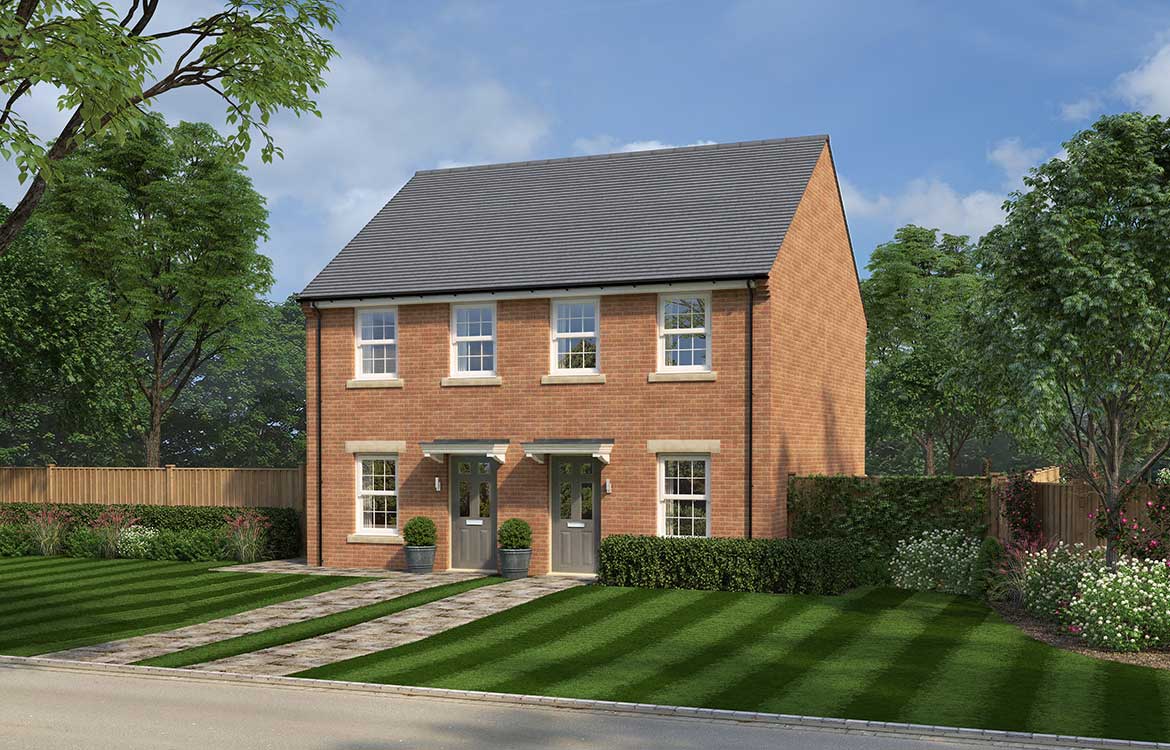 SAVERS could become homebuyers in Lydney and enjoy lower monthly repayments even with only a fraction of the average first time buyer deposit.
Halifax research pitches the average price paid by a first time buyer in the South West last year at almost £240,000, with those starting out putting down average deposits of more than £50,000.
But at River View Garden Village in Lydney purchasers can secure a brand new three-bedroom home valued at £210,000 with a down payment of £10,500.
Selected properties from Bluebell Homes are available on a part-buy, part-rent basis through HomeReach, making them easier to afford.
Sales director Adele McCoy explained: "For some people staying at home has helped kick-start their home buying goals as they've been able to save more than they would have done otherwise. Being able to afford to buy isn't as simple as having a deposit and paying the mortgage, first time buyers in particular face extra costs as they often need to start from scratch sourcing everything from furniture to cutlery, all of which needs to be budgeted for.

"Shared ownership can be a real lifeline as the buyers' budget will determine the size of the share they buy, not the size of their home."
Using shared ownership, there's the opportunity to purchase up to 74% of the property alongside a 125 year lease on the remaining share. The purchasers can live in the property as if they've bought it outright.
For those taking out a mortgage for the share they buy, the larger the deposit the lower the mortgage repayments are likely to be.
They will pay rent of 2.75% of the unsold value, paid monthly via direct debit. They can purchase more shares in the future until they own the whole property and stop paying rent altogether.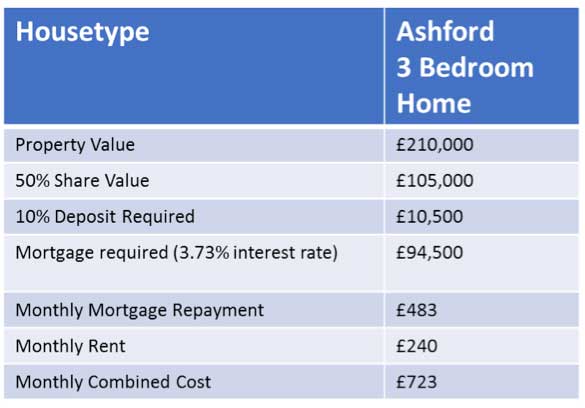 "Someone with a £10,500 deposit could find that the combined mortgage and rent on a three-bedroom Ashford style home is less than £730* a month with shared ownership," Adele added.

"If they were to buy a home outright at the same market value with a similar sized deposit they'd face monthly mortgage repayments of around £1,000."
River View will eventually feature 177 new homes, with a range of buying options available, plus a host of community facilities including a play area, cycle hire, allotments and electric vehicle charging facilities.