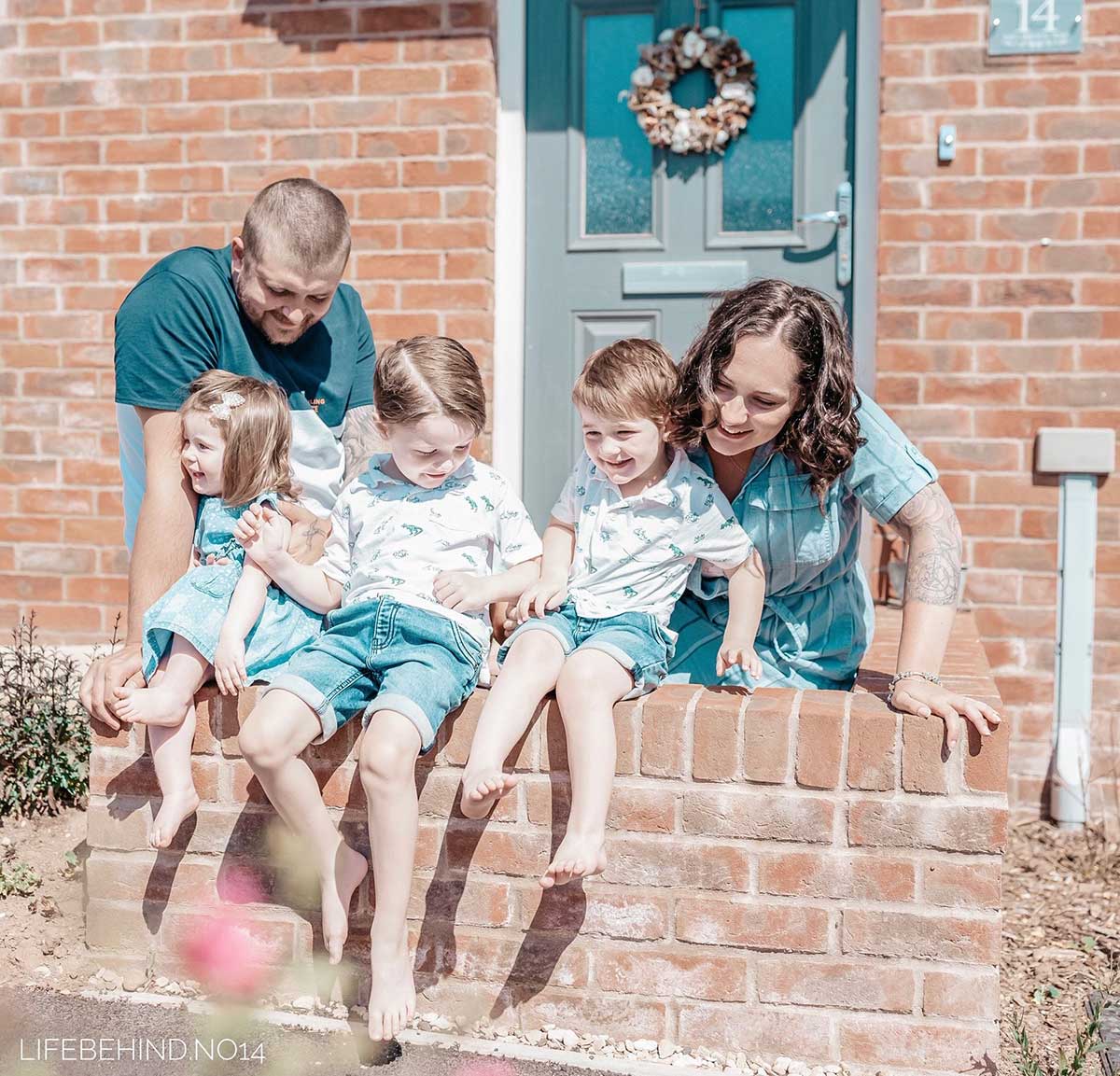 INTERIOR STYLING TIPS FROM GLOUCESTERSHIRE FAMILY
STARTING with a blank canvas, Ellie Sadler has created a family home in Lydney that's full of character and followed by thousands on Instagram.
Ellie, husband Ben and children Arlo, Albie and Ayla-Rose, moved from a two-bedroom property in Alvington to a three-bedroom property built by Bluebell Homes at River View Garden Village in Lydney in September.
Since then, Ellie has been sharing her budget-friendly style tips on Instagram, attracting more than 4,000 followers.
"When we moved here we had the perfect house to share on Instagram and I love integrating our lifestyle with interior content and people asking where things are from," Ellie explains.

"One of the benefits of a new build home is that all the walls are the same colour when you move in. We've gone for quite a calm, relaxed vibe with neutral colours to ease stress and anxiety. We've added grey flooring and then kept to the same bamboo tones of the paintwork without having to put 100s of pounds into decorating."
The children's bedrooms were the first to be styled.
 "Arlo and Albie are five and three and love Toy Story and both agreed on that for the theme for their room," Ellie adds. "I used lots of bright coloured stickers and Toy Story wall art for an affordable but affective look and accessorised it with bed linen and curtains."
Daughter Ayla-Rose's bedroom is styled with lots of pink and rose gold – the kind of bedroom Ellie dreamed of as soon as she knew she was having a little girl. Features include a wire clothes rail entwined with artificial flowers.
"The children's bedrooms started a passion for doing something different and the advantage is that because the rooms themselves have a neutral colour scheme is that they're easily adaptable if they want something different as they get older. We've invested in the big furnishings but have made changing things up affordable with accessories," Ellie says.

"I've never had a bedroom I loved spending time in – since becoming a mum it had become the dumping ground for the washing. It's important to have your own space where you can relax so we've kept it neutral with warm tones and boho styling for a sense of calm."
The Sadler family's new home at River View Garden Village is part of a sustainable new community being shaped by Edenstone Homes and Bluebell Homes, both part of the Edenstone Group.
Carer Ellie, and maintenance mechanical engineer Ben, both 27, instantly fell in love with the new neighbourhood.
"When you drive into the development people put their hands up to wave, which is really nice. There's a really good community feeling," Ellie says.

"The facilities here give you a sense that the development has been really well thought out and you feel appreciated as part of the small community. It doesn't feel like you're living in a town as you're surrounded by fields and can see the river. We are lucky to live here and always give people a wave and a smile because they could be a neighbour in future. It's a lovely little community now and we want to encourage other people to be part of it."

She adds: "The kids absolutely love the play area. I've signed up to use the bike hire and we're looking into taking on an allotment as the kids have shown an interest in growing their own food."
Current availability on the Bluebell Homes phase of River View Garden Village includes three and four-bedroom properties with prices from £125,000 with shared ownership.
The sales office and show home are open daily, by appointment only. For more information see https://www.bluebellhomes.co.uk/river-view-garden-village-lyndey/ or call 07384 795 620.