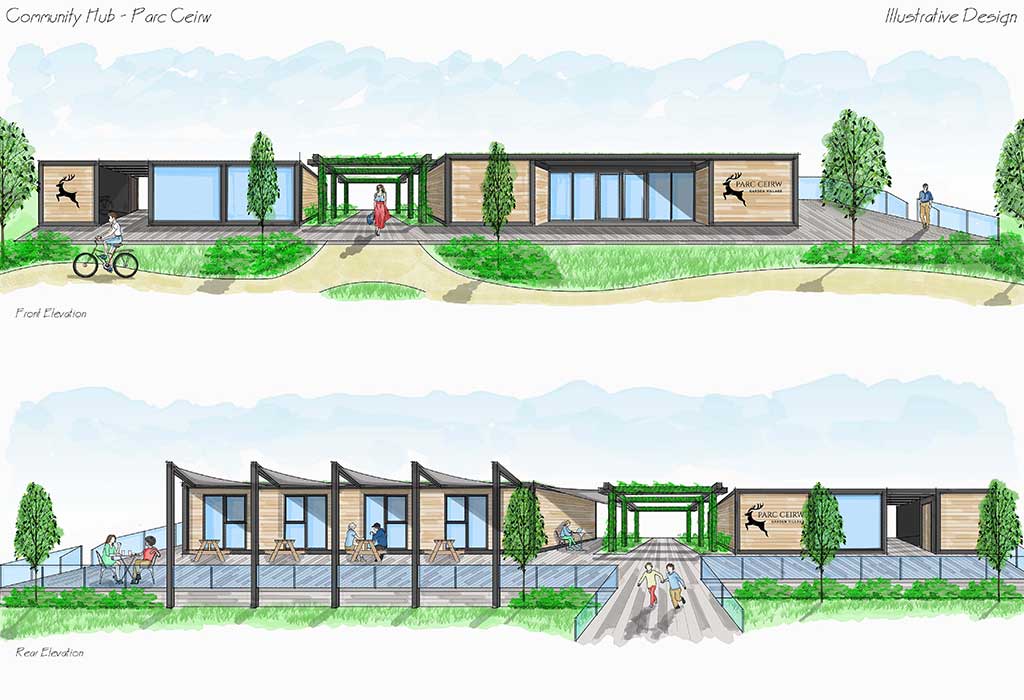 An artist's impression of the community hub planned by the Edenstone Group at Parc Ceirw Garden Village, Morriston
PLANS for a new community hub and public open space as part of a garden village coming soon to North Swansea will be on display at Morriston Golf Club this week (Wednesday, June 5).
Magor-based business The Edenstone Group has outline approval to build circa 300 homes at Parc Ceirw Garden Village, on the site of the former Cwmrhydyceirw Quarry in Morriston.
Work on the first phase of homes will start soon. In the meantime, the independent homebuilder is hosting a public consultation event to showcase plans for new community facilities.
Martin Taylor, managing director of the Edenstone Group, said: "Parc Ceirw is an exciting new garden village that will provide housing and community facilities for people living in Morriston and the wider North Swansea area. Local people are understandably curious about the development and what it will bring to the area.
"The consultation event is an opportunity for people to learn more about the facilities we plan to provide including a new community hub and open spaces with bike hire, play areas, a fitness trail with fitness equipment, enclosed dog walking area, 'kick-about' area and electric vehicle charging stations.
"Those who attend will also be able to speak to the team about the wider strategy for the site, including how the development is being phased."
The first phase of 28 homes on land to the rear of Brodorian Drive has reserved matters approval, with construction due to start soon. It will offer bungalows under the Edenstone Homes brand, the first of which will be released for sale in late summer.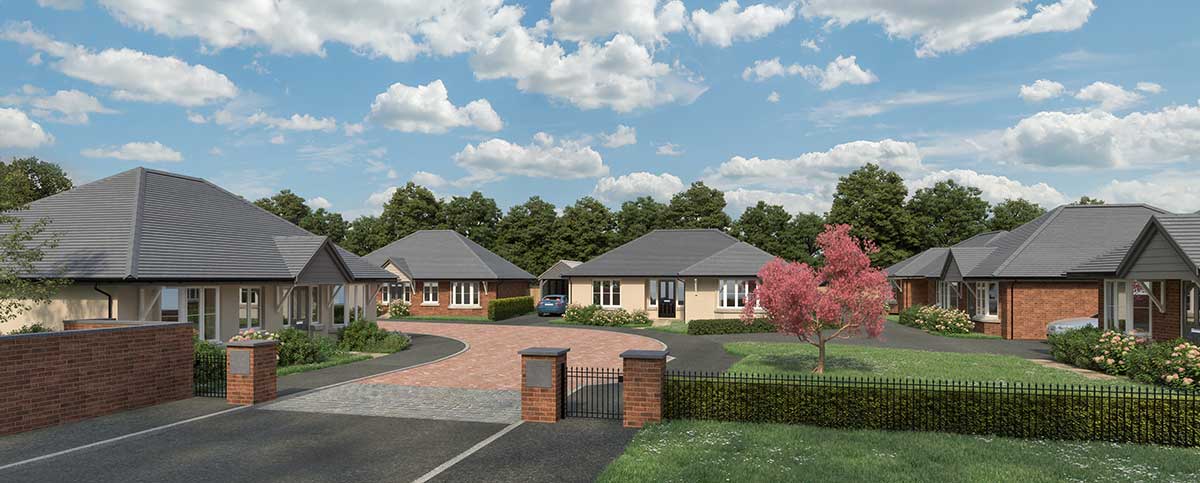 The community facilities form part of the second phase, plans for which have been submitted for approval of 125 homes including designs from the Bluebell Homes brand.
There are three further phases planned, with construction set to continue beyond 2022.
Edenstone will also make substantial investment in the wider neighbourhood, including funding towards the cost of three new classrooms at nearby Cwmrhydyceirw Primary School and highways improvements, which will be paid to the local authority at agreed points as the development progresses.
The consultation event takes place from 4pm to 7pm on Wednesday, June 5 at Morriston Golf Club, Clasemont Road, Morriston.