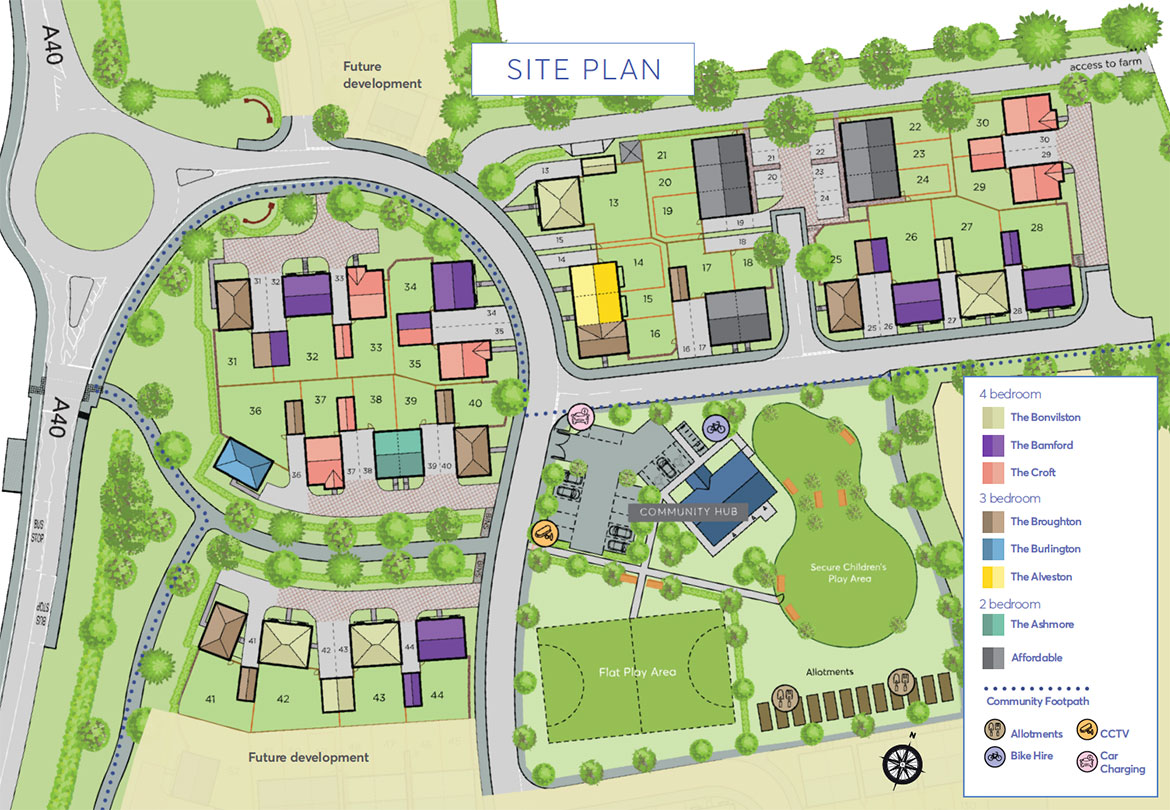 St Marys Garden Village
Ross-on-Wye HR9 7QJ
Open by appointment only
call 01291 674 800
or 07436 344 576
Open by appointment only
call 01291 674 800
or 07436 344 576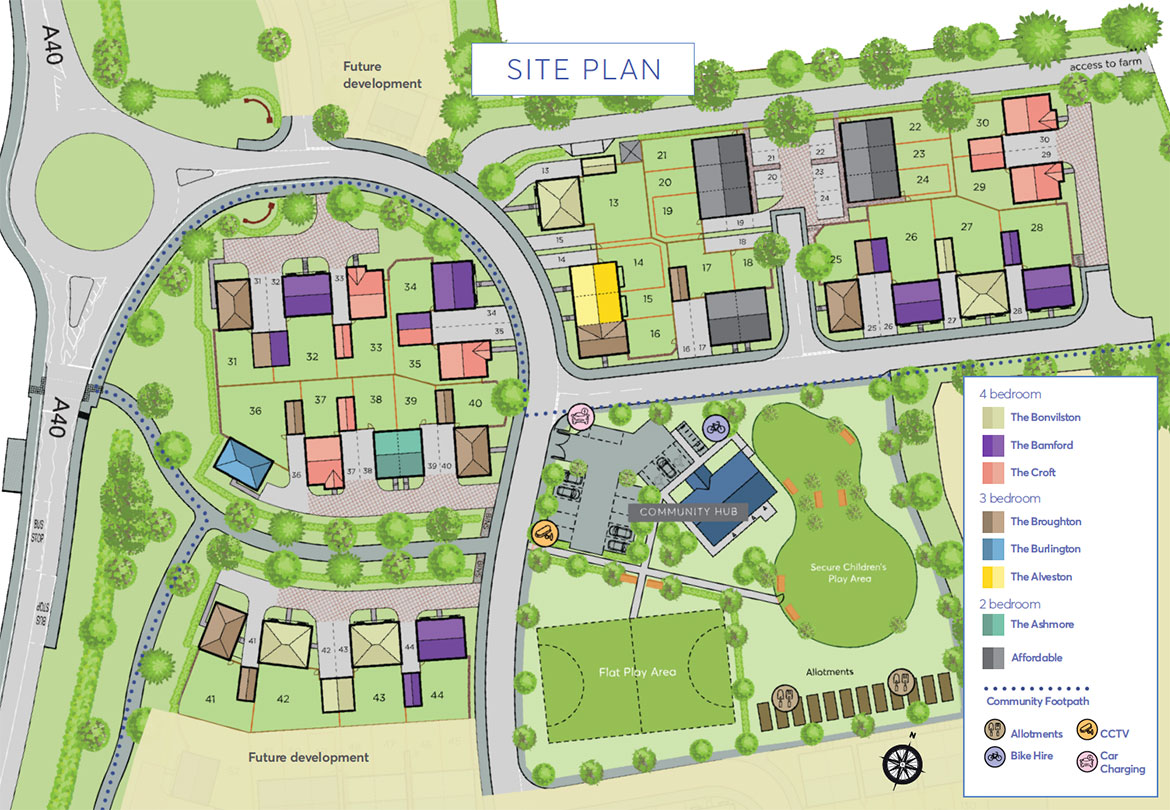 Bluebell Homes at St Mary's Garden Village offers modern, comfortable living with a choice of two, three-and four-bedroom homes. Combining superb quality, design, crafted and built to exciting and uncompromising standards.
At Bluebell homes we always need our homes to be part of a wonderful community and where countryside and commute convenience, provide residents with a quality of life that gives a work, rest and play balance.
This lifestyle location, features green open spaces and exclusive amenities, that go hand in hand with a real sense of community.
St Mary's village has been carefully designed to provide opportunities for residents of all ages to meet their neighbours and enjoy the outdoors, with generous wide-open spaces.
Family life is at the heart of Bluebell Homes and at the heart of St Mary's.
Children of all ages will love St Mary's and grow ups will love the safety and security it brings, together with natural wildlife habitats, all on our residents' doorstep.'
The Bluebell community is fast evolving and with it a host of amenities that we are providing from a viewing deck to admire the rolling taking expanse of countryside, formal gardens, allotments for the green fingered grow ups ( and little one's) to playground, an outside gym equipment, bike hire, walking, kick about pitch and community leisure hub, also featuring at indoor gym.
Presently on release at St Mary's Garden Village…
The Sales Centre and Croft and Bamford Show Homes are now open. Please call to arrange your appointment
Walk throughs
Take a video tour through one of our St Mary's Garden Village Show Homes and see for yourself the high quality finish and specification on offer in a Bluebell Home.
Home buying options to suit you
Our representatives will take you though all you need to know about the process of buying an Bluebell home and will be delighted to provide a full specification for the home you have chosen.
We also offer each of our purchasers the opportunity to personalise their new home through a comprehensive range of upgrades to help make your home, your very own.